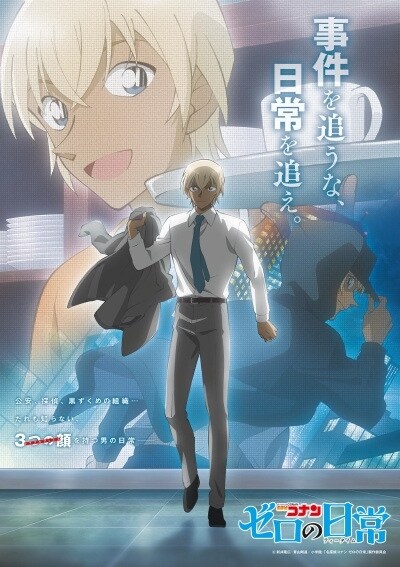 Synonyms: Detective Conan: Zero no Tea Time, Meitantei Conan: Zero no Nichijou, Zero's Daily Life
Japanese: 名探偵コナン ゼロの日常(ティータイム)
English: Detective Conan: Zero's Tea Time
Type: TV
Episodes: Unknown
Status: Currently Airing
Aired: Apr 5, 2022 to ?
Premiered: Spring 2022
Broadcast: Tuesdays at 01:20 (JST)
Producers: Shogakukan
Licensors: None found, add some
Studios: None found, add some
Source: Manga
Genre: Slice of Life
Theme: Detective
Demographic: Shounen
Duration: 15 min.
Rating: PG-13 - Teens 13 or older
Score: 7.001 (scored by 482 users) Ranked: #38832
Popularity: #7607
Members: 4,491
Favorites: 17
Sinopsis :
Adaptasi anime dari manga spin-off Meitantei Conan: Zero no Tea Time yang berfokus pada kehidupan agen rangkap tiga saat ia mencoba untuk menjaga semua perannya yang berbeda.
Loading....