Orient: Awajishima Gekitou-hen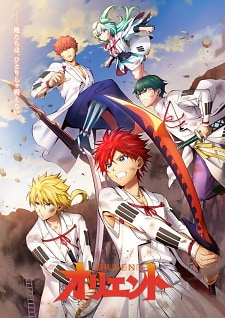 Synonyms: Orient Part 2
Japanese: オリエント 淡路島激闘編
Type: TV
Episodes: Unknown
Status: Currently Airing
Aired: Jul 12, 2022 to ?
Premiered: Summer 2022
Broadcast: Tuesdays at 01:30 (JST)
Producers: Avex Pictures
Licensors: None found, add some
Studios: A.C.G.T.
Source: Manga
Genres: Action, Fantasy
Demographic: Shounen
Duration: Unknown
Rating: PG-13 - Teens 13 or older
Score: 6.981 (scored by 635 users) Ranked: #40592
Popularity: #4305
Members: 19,425
Favorites: 97
Sinopsis :
Second cour of Orient, adapting the Awajishima Gekitou-hen (The Battle of Awaji Island arc).
Loading....
Komentar